Examining the Future with Precognition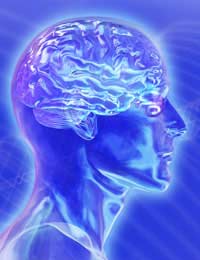 In the hit Tom Cruise movie Minority Report an entire city's law enforcement department was centred around the idea of stopping crimes BEFORE they happened. How, you may rightly wonder, could they do that? Thanks to their secret weapon, a semi-catatonic woman gifted with the ability to see the future, their agents were able to descend upon robbers and murders moments before the crimes were committed. Fact or fiction? Could such a future come to pass? It depends upon whom you ask.
What is Precognition?
Simply put, precognition is the ability to see the future. The word comes from Latin roots, from the words prae (prior too) and cognito (getting to know), precognition has been around as a concept for all recorded time. Prophets are a classic example of "precogs", as those gifted with precognition are referred to in science fiction stories. Whether the vision of the future comes from a higher power or some native ability of the recipient is up to interpretation- as is the validity of the ability itself.
Prophecy
The idea behind prophecy is an individual who receives visions of the future from a higher power. Prophets are central tenants of many religions, and the Bible features many, especially in the Old Testament. Often delivered in a dream, a prophetic vision would typically herald some disaster on the horizon, a trait shared with non-religious precognition stories.
Future Flashes
Sometimes the precognitive vision is far from clear, perhaps a glimpse of a loved one's face covered in blood to signify an accident, or dreams of drowning and the like signifying a flood. This form of precognition is closely related to the general sense of future telling found in other areas of ESP (Extra Sensory Perception.)
The Study of Precognition
J. W. Dunne kicked off the study of precognition in the early twentieth century. His An Experiment with Time, published in 1927, is a systematic study of what he claimed as his own precognitive dreams, and is considered a classic text in the field. Shortly after the publication of this book Louisa Rhine and Joseph Banks Rhine began a similar study at the Parapsychology Laboratory at Duke University, using an experiment where the participant jotted down their "vision" of the order of a deck of cards.
It was some thirty years later when London psychiatrist J. A. Barker moved to use precognition to serve the public when in 1967 he brought together sensitive people tuned into predicting disasters in a sort of early warning system. The project failed when his team could not provide accurate time frames for their predictions. Some ten years later Princeton created PEAR, the Princeton Engineering Anomalies Research Lab, which studied many forms of Psychic and Clairvoyant claims, including precognition.
Precognition and popular culture
The number of fictional characters boasting one form of precognition or another rival that of telepathic characters, and range from the afore mentioned precog in Minority Report to precog painter Issac Mendez in the hit TV show Heros to even Spiderman, who is able to sense danger moments before it affects him.
Final Thoughts
The ability to predict the future is a scary and powerful concept, one which an equal number of people would likely either run towards or away from, but one which has yet to be proven to be true in an empirical study. Will, someday, a man or woman come forward and prove that they can, indeed, predict the future? Only a true precog would know.
You might also like...