Mentalism's Magic and Influence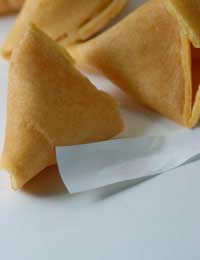 A number of cards are passed out to people sitting at a table and the person standing asks them to look them over carefully. On each card is a list of numbers and the audience is requested to choose a number from the list and write it down. The paper is folded and put aside and one by one, as instructed, the cards are place into two separate piles; one pile with cards containing the number and one without. After a moment, the man leading the exercise turns and writes a number on the whiteboard behind him—the gasp in the room makes it unnecessary, but the folded paper is undone to show that both numbers match. Psychic powers at work or simply a form of magic known as Mentalism?
What is Mentalism?
Mentalism is a family of magic that deals with the appearance of mind reading and other forms of psychic and clairvoyant ability. A Mentalist is a practitioner of Mentalism and will offer to read minds, make predictions and other wise fool his audience into believing they are seeing mental powers at work. In reality they are, but the mental power in question here is the skill and will of the Mentalist, using his practiced techniques to project an aura of mystery.
The term Mentalism applies to magic tricks that move a bit beyond card guessing tricks and cover more spectacular fare. Predicting the outcome of a future event, writing down the same word as an audience member fifty feet away, revealing secret information about a total stranger are all sample Mentalist effects.
Mentalism and Psychic Culture
The connection between Mentalism and psychic ability is a strong one, especially if sceptical accounts of critics like the Amazing Randi are taken for fact. According to Randi high profile psychics like Uri Geller use Mentalist tricks to pretend to have clairvoyance and other ESP type powers. This accusation is nothing new—the spiritualists at the turn of the 20th Century were plagued by magicians in their audience seeking to debunk their claims and some magician teams reproduced entire programmes that echoed those of the spiritualists but billed them as magic shows.
Tricks of the Trade
Mentalists have quite a few weapons in their arsenal used to deceive, ranging from a bit of pencil lead stuck under a thumbnail to the use of accomplices to the skills of hot and cold reading. Claiming psychic ability is one of the weapons in question, although for the most part it is done with a finger along side the nose and the implication of a wink and a nod. Persons who visit a magic show tend to suspect the majority of what they are being told and realise that it is all part of the scene.
Final Thoughts
By itself the existence of Mentalism does not disprove the existence of psychic phenomenon, but it does prove that ESP and other abilities can be faked. Whether or not they are being faked in a particular set of circumstances would require particular investigation.
You might also like...