How the Mind can Control Machines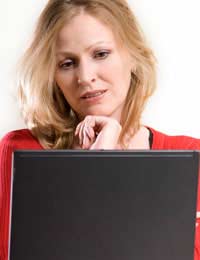 Mankind has bent its will to controlling machines, from the moment they were created and when manufacturing these complex tools, controls are part of the process. Handles, keys, buttons, switches and eventually the mouse and keyboard are all part of the control process, the input devices used to initiate the desired causality. But what if it were possible to bypass those devices? What if it were possible to have your car start, your garage door open, your phone to dial, your computer to check for email all with a thought? There is no more what if; it is possible. The question should be "what now?"
Need for Control
The search for mind control over machines began as a way to help those in need of prosthetics. Man has come far from the days of the peg leg, creating realistic and useful artificial limbs that conform to the wearer, but the days of fully articulated bionics that respond and react like natural limbs are still ahead, although closer than ever before.
The mind produces electrical signals that are sent along the nervous system to the appropriate body part with instructions. Expand and contract are the main stay, much like binary code's on and off, one and two. This connection allowed early researchers to suppose that devices could be created to respond to the signals of the mind and now we have the man moving a computer cursor simply by thinking about it.
Observation and Experimentation
The basics of how the process works follows a period of observation; the man moves the cursor by traditional means and the scientists record his brain activity. They observe what happens when he thinks up and when he thinks down. Next they build a translator that will accept those signals and convert them to the appropriate language to make the cursor move up and down.
Mentally manipulating prosthetics is one area benefited by mind over machine research—video games are another. Already prototypes of thought controlled games are being reported and video games the world over are salivating at the prospect of being able to "run and gun" with a thought or more likely combing traditional console gaming with mental boosts.
Final Thoughts
Much psychic research supposes that ESP, clairvoyance and the rest of the psychic family comes from untapped potential in the human brain. The ability to move a mechanical arm with a thought certainly qualifies as untapped or at least recently tapped. The more scientists are able to unlock the secrets of the mind and how it works, the more parapsychologists will have to work with in their own quest for proof of psychic activity.
You might also like...